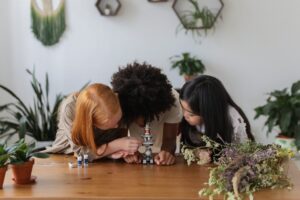 What is Scientist Study?
Children are born with all the curiosity they will ever need. It will last a lifetime if they are fed upon a daily diet of ideas. 

Charlotte Mason
Reading scientific biographies for leisure will inspire your children. The world has been shaped by positive contributions from individual scientists.
Scientist study can be done as a family read-aloud (picture book or chapter book). It can also be assigned as independent reading for an older student. Either way, encourage your student to narrate the contributions of the scientist. 
Charlotte Mason encourages choosing one person at a time. The goal is not to be an expert on every influencer, rather, to become familiar with one or two per year. Slowing down and narrowing your focus to a single scientist will result in absorbing the beautiful contribution of one life. 
Helpful resources:
As an Amazon Associate, I may earn a small commission from qualifying purchases at no extra expense to you.