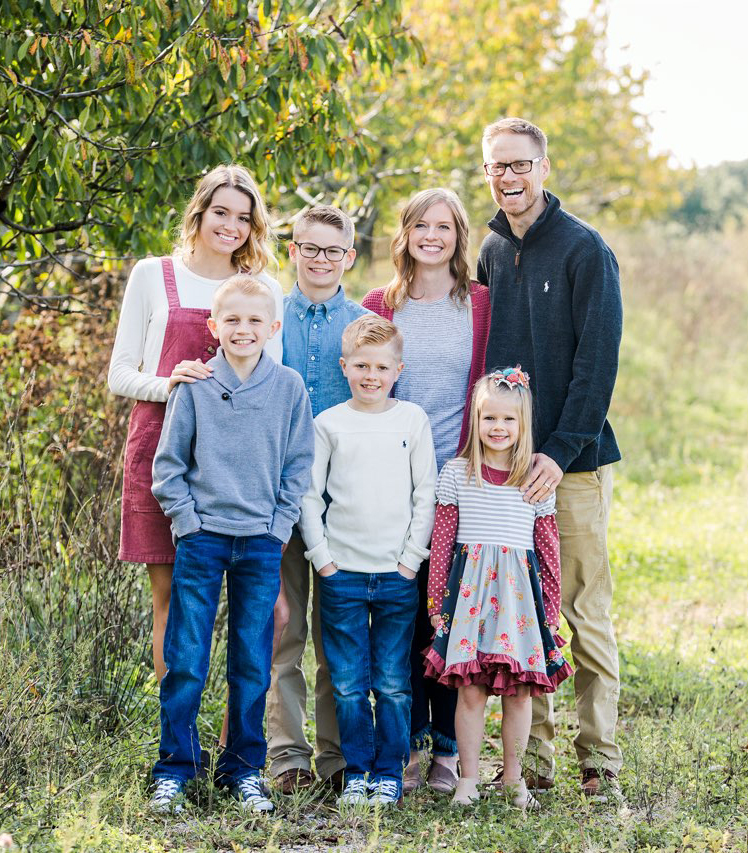 Hello! I'm Ann.
I'm wife to Matt and we live near beautiful Lake Michigan with our five children.
After teaching in an elementary classroom for several years, I have spent over a decade homeschooling our children.
In 2016, I founded Four Square Community – a Charlotte Mason-inspired homeschool co-op that has grown to connect hundreds of local families.
Beginning in 2019, Matt joined me in leading and serving the growing Four Square Community. He brings twenty years of traditional classroom experience ranging from preschool through university.
We are grateful for God's goodness and faithfulness and give Him all the glory!
As you create a thriving homeschool for your children, Four Square offers enrichment, inspiration and valuable resources.
So glad you're here!
"And my God will supply every need of yours according to his riches in glory in Christ Jesus."