Four Square Academic is a Christian community that meets on Wednesdays for twelve weeks per semester in Byron Center, MI. It is a drop-off program and parents are not required to volunteer. We welcome and encourage families to join us for hymn-sing chapel at 8:45am.
Beginning at 9am, students rotate through five classes taught in a unique environment integrating the effective Finland model, Charlotte Mason's principles, and movement-based learning. Parents will gain community, accountability, feedback and support while preserving the home education experience for their student. Students will have lessons covering a variety of content including Geography, History, Literature, Science, and Grammar + Composition.
Four Square Academic is designed to complement Four Square Enrichment or stand on its own, based on parent preferences. If you are unable to join our in-person classes, we encourage you to check out Without Doors – a Bible, Geography, History, Literature, Enrichment, and Nature Study curriculum inspired by Four Square Academic. 
Finland is world-renowned for their successful students. They counterintuitively school for shorter days and give less homework. They are efficient with class time and maintain high academic standards for students. Finnish schools do not put an emphasis on regularly testing students, rather, on each student gaining a full understanding of the concepts and content.
Lessons are 15-45 minutes and are followed with a 5-15 minute movement break. Physical activity and play have been confirmed to aid students in processing information and reinforcing lessons.
Four Square Academic implements this effective model as a framework for lessons on Wednesdays.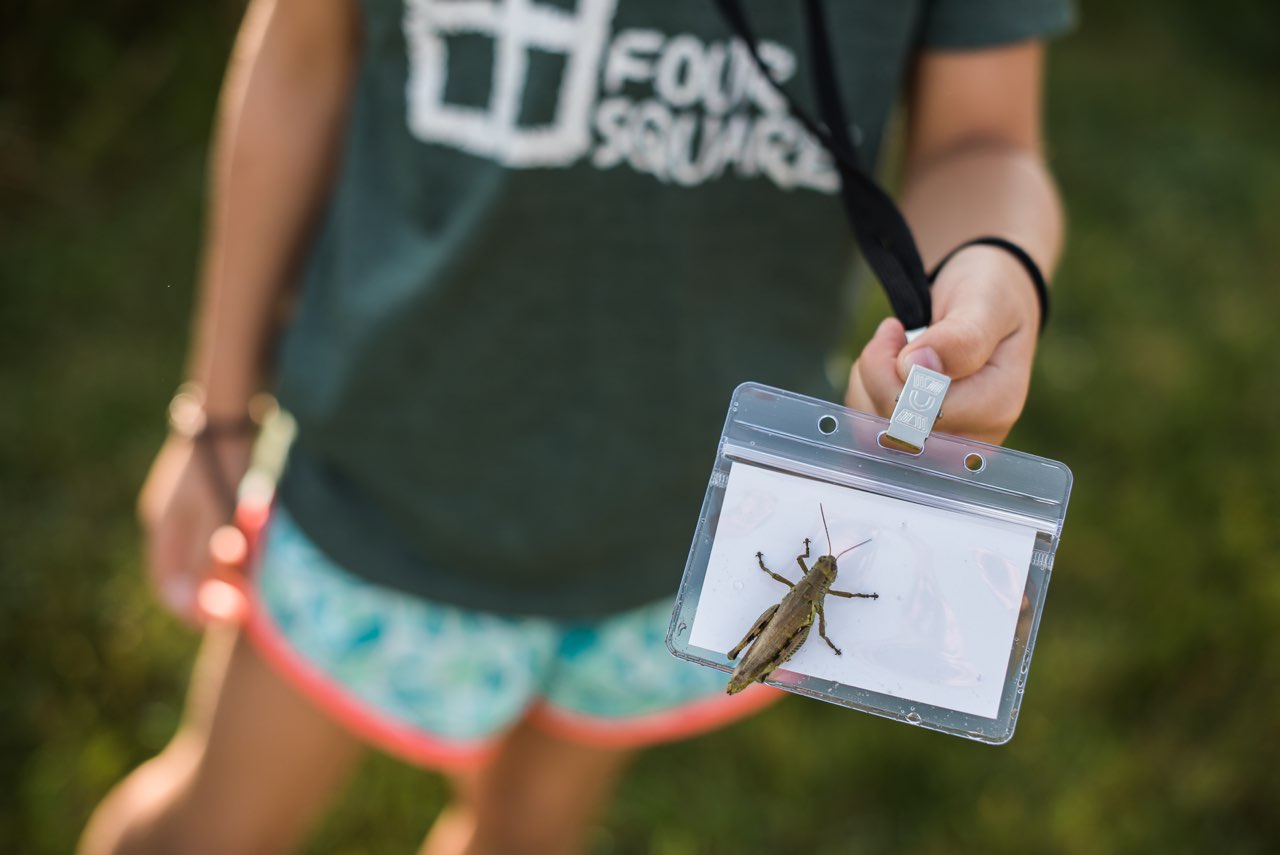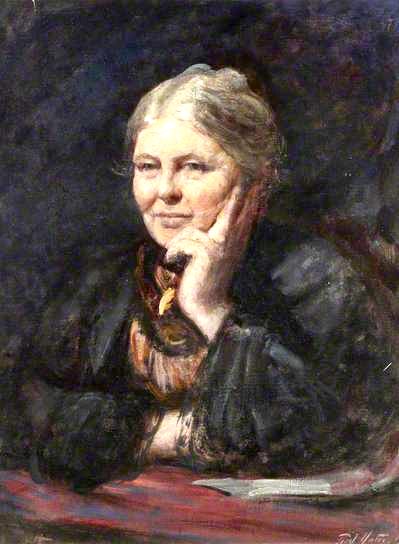 Charlotte Mason was a classical English educator at the turn of the twentieth century. She wrote volumes of material and trained educators in her unique educational philosophy, a philosophy so rich that we continue to pursue it in our modern day classroom. Her motto for students was
"I am, I can, I ought, I will."
The Charlotte Mason approach to education emphasizes oral narration to demonstrate comprehension in the early years, while making a smooth transition into written narration for older students. Living literature, copywork, hands-on learning, recitation, character development, habit training, and nature study are some of the highlights of the Charlotte Mason approach that are integrated into the lessons at Four Square Academic.
Students thrive when they experience purposeful movement during learning. We integrate movement-based activities that activate memorization and enhance understanding. Four Square Academic provides a variety of opportunities for students to sit, stand, jump, clap, walk, etc during lessons.
Four Square Academic offers a rest from our high-tech world. Students rely on classic learning tools such as physical books, physical maps, pencils, paper, etc instead of engaging heavily with technology. There is some integration of technology as a helpful tool, but it is minimal to avoid it becoming a hindrance or distraction.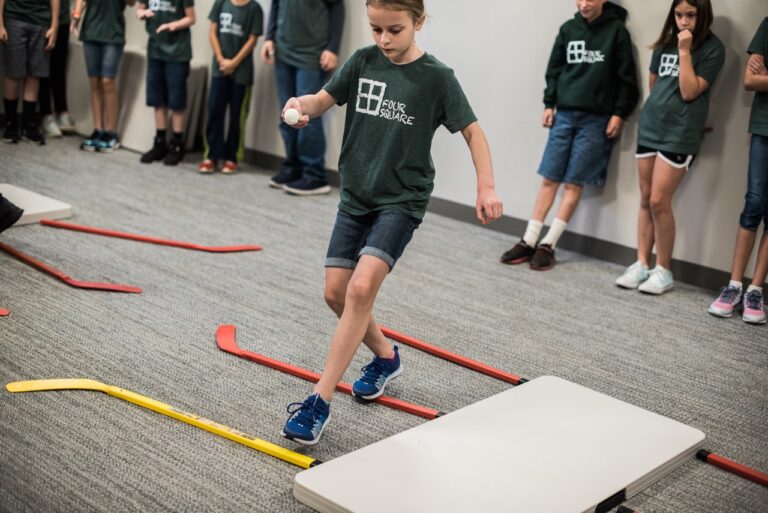 Academic Classes
2023-2024
Your investment in Four Square Academic includes activities best experienced in community, support/feedback, and student accountability. Students will be given assignments to complete throughout the week in their homeschool setting. Four Square Academic will issue feedback (not grades until middle and high school), as it is designed to be an extension of home education, preserving the parent as educator. The classes are designed to enhance, not replace, instruction at home. There is a required, non-refundable, non-transferable registration fee of $50 per student. The Preschool enrollment rate of $550/student includes 24 weeks of classes from 9am-noon. The K-8th grade enrollment rate of $875/student includes 24 weeks of classes from 9am-2pm.
High School classes are a la carte. High School classes are graded. The enrollment rate of $250/class includes 24 weeks of 1 hour classes. The enrollment rate of $350/class for Anatomy & Physiology, Biology, Chemistry, and Physics includes 28 weeks of 1.5 hour lab classes. 
All students are responsible for bringing classic school supplies and will need access to literature for follow-up reading at home.
Four Square Academic complies with Michigan law regarding home education, according to section 380.1561.
The supply list includes links to suggested literature and supplies. As an Amazon Associate, we may earn a small commission from qualifying purchases at no extra expense to you. The HSB, Inc. is our recommended resource for new/used literature.
---

Open House
Monday, August 22, 2022 from 10-11am
---

Classes
September 7, 14, 21, 28
October 5, 12, 19, 26
November 2, 9, 16, 30
January 25
February 1. 8, 15, 22
March 1, 15, 22, 29
April 12, 19, 26
---

Poetry Celebration and Ancient World Fair
April 26 from 2-3pm

---

High School Biology & Chemistry
May 3, 10, 17

---

High School Graduation Ceremony
May 11, 2023
---

Open House
August 21, 2023 10-11am 
---

Classes
September 6, 13, 20, 27
October 4, 11, 18, 25
November 1, 8, 15, 29
January 17, 24, 31
February 14, 21, 28
March 13, 20, 27
April 10, 17, 24
---

High School Astronomy, Biology, Chemistry, Physics
December 6, 13
May 1, 8 
---

World Fair & Poetry Celebration
April 24 @2pm
---

High School Graduation Ceremony
May 10 @ 7pm