Charlotte Mason curriculum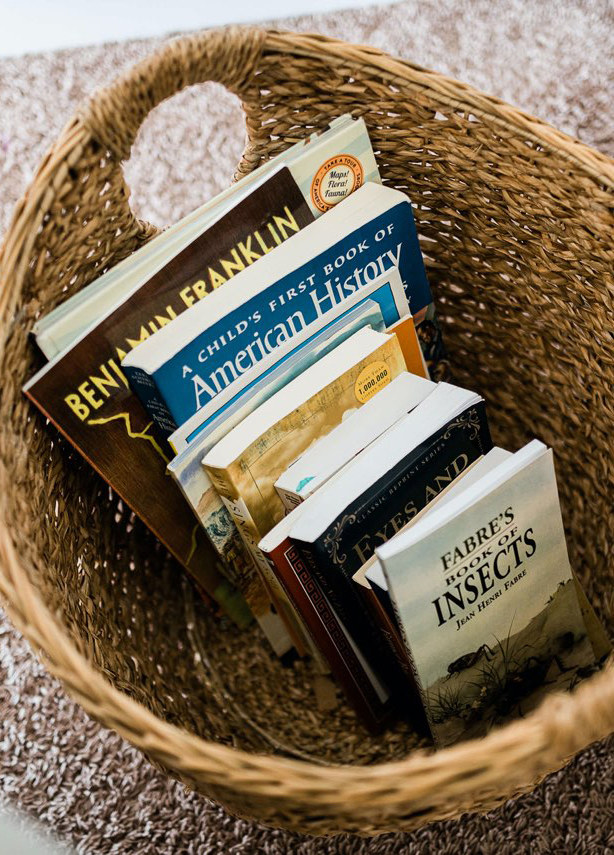 Bible, History, Geography, Literature, Spelling, Enrichment, Nature Study
"Never be within doors when you can rightly be without." Charlotte Mason
Without Doors is a unique Charlotte Mason curriculum that is inspired by Four Square Community. It is simple to implement, yet rich in content. It is designed to streamline the homeschool experience by coordinating all ages around quality living books for family-style learning. 
Each path includes the overall framework to successfully implement 28 weeks of lessons. The lessons are simple and clearly laid out in a weekly plan. Without Doors facilitates good habits in narration, nature journaling, map-drawing, keeping a book of centuries, copywork, dictation, hymn study, and recitation. 
A Charlotte Mason education is a rich experience for students and families. Ms. Mason inspires parents to spread a generous educational feast before their children.
Without Doors provides step-by-step guidance and valuable resources as you embrace Charlotte Mason principles in your home. This effortless curriculum will bring joy and freedom to your family! 
"The aim in education is to give a full life."
This curriculum gives a sweet framework for a Charlotte Mason education and has brought more peace and enjoyment to our homeschool.
Having everything laid out for me in a weekly newsletter format helps me feel prepared and not overwhelmed.
The copywork quotes are beautiful!
My three children look forward to the weekly map-drawing assignments and enjoy the literature readings.
Integrating the unique timeline song and the simple Book of Centuries prompts into our history lessons has been wonderful.
Having nature journal prompts laid out for me helps our family to be consistent with nature study.
The object studies help the lessons come alive!